Happy new year one and all!
This was a unique one this year. My wife, kids, and I spent it in Blacksburg, VA catering and DJing John and Gracie's midnight wedding. Phyllis calls it a wedding miracle.
Part 1:Menu on the f
ly
We knew we were going to be catering about one week before the nuptuals, but we didn't know what we would be cooking because we didn't have a budget or a true menu. We had some ideas and some concepts, but that was all. This was going to be guerrilla catering at its finest.
We met Christina at the hotel. She was keeper of the budget. We had to feed 60-70 people for $200. Mad dash to Kroeger, Food Lion, and Goodwill (!?!) and we were off to the site.
We found some deals, made some adjustments, came up with some ideas, and found a
$90 blender
for $8 (also available online
used
for $50).
The wedding was held at the Newton Community Center, a re-purposed old high school. While the roads were good getting there, no one had scraped or salted the parking lot at the community center so we slid into a spot.
The hall was very nice, an old gymnasium/cafeteria with a decent kitchen. We were gonna rock this place tonight.
Unloading the van took forever, but once done, we sorted into recipes. My wife and daughter's boyfriend ran off to Super Walmart and my daughter and I organized and prioritized. Here's what we made:
Part 2:Let's Go!
Hummus with pita chips
(Since we had a limited amount of time, we cheated where we had to. The pita chips were prepackaged. While they were pretty good, they were too salty. If time permitted I would have preferred toasting pita in the oven ourselves.)
Alex has always been a big help at these events, but this time she went above and beyond. She made the Hummus.
Ingredients
5 cans (15.5 ounce) Garbanzo Beans
1 cup Extra Virgin Olive Oil
2 tablespoons minced fresh rosemary
10-12 cloves garlic
Instr
uctions
Drain and rinse Beans
Place a cup at a time in blender and puree.
Drizzle olive oil into blender until smooth.
Add several garlic cloves and rosemary.
Continue adding beans, oil, garlic, and rosemary until all ingredient have been added.
Puff Pastry Canapes w
ith
Bacon
, Apple
, and Swiss Cheese
From this point, we put our recipes in a specific order because we needed ingredients to influence the ingredients of other recipes and certain items could cook for a while while we worked on other things.
Ingredients
2 pounds bacon
1 pound Swiss cheese
4 green apples
lemon juice
1 egg
2 boxes of frozen puff pastry dough
Instructions
Defrost puff pastry dough per manufacturer's instructions. If you have a good recipe for puff pastry dough feel free to substitute it here. We had neither the time nor the inclination to make dough from scratch so we used pre-made frozen.
Cut the bacon strips in half or quarters. Fry until crispy an brown. Reserve all bacon drippings. Fry all bacon.
Peel, core, and slice apples into thin wedges. Places wedges into bowl containing a solution of lemon juice and water.
Slice Swiss Cheese into thin 1 inch wide slices.
Cut the dough into 3 inch lengths approximately 1 1/2 inches wide.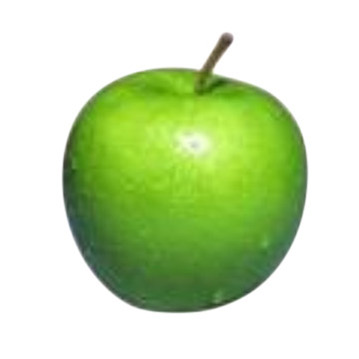 Beat egg with a little water to make egg wash.
Assemble canape by wetting edges of bottom layer of pastry. Place piece of bacon, apple, and cheese on pastry dough. Cover with another piece of pastry and press down. Lightly brush top with egg wash.
Place in 375 degree over for 10-15 minutes or until golden brown

Mini Pizza Margharitas
with Aoili dipping sauce
To get my pizza dough recipe, check out the
Pizza Night blog post
.
This variant was unique. I took my pasta maker with us and ran the dough through the lasagna press on the third thinnest setting. Then I used a biscuit cutter and made little rounds about 3 inches in diameter. These round were par baked at 375 degrees for 10 minutes. We made around 60 of them. (the over cooked ones came out like giant oyster crackers!)
When we were closer to serving time, Phyllis whipped up an Aoili dipping sauce and we threw the pizzas, with toppings, back into the oven. For toppings we used some olive oil, basil, grape tomato halves and shredded mozzarella. I think Andrew really has an eye for this! He and Phyllis worked together to build these pizzas. They were absolutely beautiful!
Ingredients
3 tablespoons extra virgin olive oil
1/2 teaspoon basil
1/2 teaspoon oregano
1/2 teaspoon parsley
2 cloves garlic crushed
cracked black pepper
Instructions
Combine all ingredients in serving bowl
BBQ Meatballs
While I normally prefer Italian meatballs, barbecue sauce doesn't work with it. This is an extremely simple sauce for an extremely simple meatball.
Meatba
lls
Ingredients
5 pounds lean ground beef
2 tablespoons onion powder
2 tablespoons garlic powder
1 tablespoon black pepper
1 teaspoon Soul Seasoning* (Substitute sugar, paprika, garlic, salt, and msg)
1 cup unseasoned bread crumbs
2 whole eggs
Instructions
Mix with hands thoroughly. Place cast iron skillet on medium high heat. Pour small amount of vegetable oil into bottom of pan. To add flavor, add one teaspoon of bacon drippings per run of meatballs. Using a disher or small scoop, take small balls of meat mixture an place into cast iron skillet. Brown meatballs, and turn frequently. Meatballs do not need to cook completely but do need to be seared. Meatballs will finish cooking in crockpot in the sauce.
BBQ Sauce
Your not going to believe this. In fact, I really feel like I have to apologize. I really do. Okay, here it is:
Ingredient
s
24 ounce bottle of tomato ketchup
24 ounce jar of grape jelly
2 tablespoons onion powder
Instructions
Put onion powder, Ketchup and Jelly in crockpot. Turn on crockpot. Add meatballs and allow to cook for several hours before serving.

Chicken C
r
oquettes
The trip to Kroger proved fruitful; we ran into an incredible deal on chicken. We picked up 20 pounds of whole cut up chicken for around $.70 per pound. Had this been a sit down dinner we would have been adding soup as well, but for now, we had croquettes. This is also where Christina's significant other, conveniently also named Chris, introduced himself. Chris proved to be very adept at dealing with my nonsense (always a plus) but working with a knife and a hot water heater that could decide if it was going to put out at 180 degrees or 50 degrees. He and Andrew completely pulverized all of my deboned chicken in no time at all. I had an incredible team working with me this time!
Ingredients
2 whole chickens, boned and shredded
1 pound butter
2 cups flour
2 cups whole milk
salt and pepper
1 cup seasoned breadcrumbs
2 cups vegetable oil
Instructions
Place Chicken pieces into pot of salted boiling water.
Boil for 60 minutes.
Remove pieces from liquid.
(If you are going to make stock return bones, skin and gristle to water and continue to boil for several hours.)
Chill chicken for 30 minutes.
Remove meat from bones.
Chop or shred chicken into 1/4 inch pieces.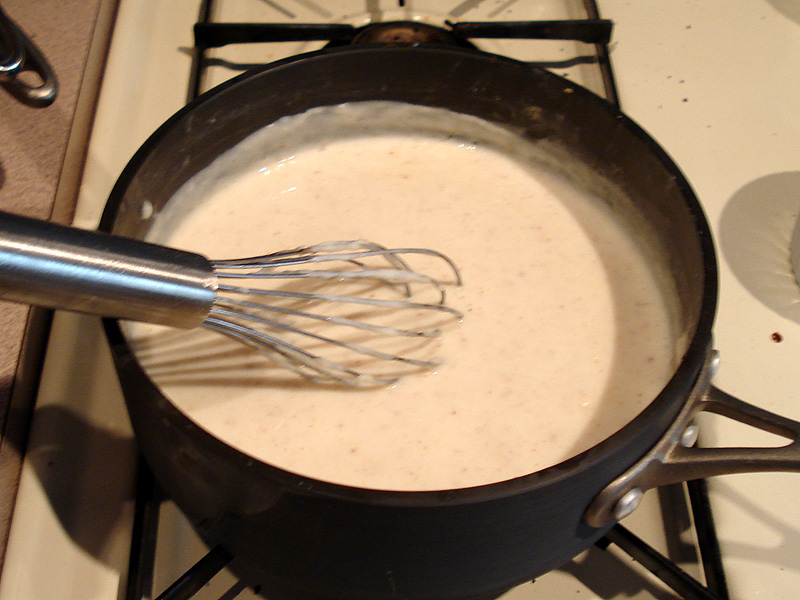 In a saucepan over medium heat melt 1 pound of butter. slowly whisk in 2 cups of flour, until entire mixture is incorporated.
Add milk and whisk together until mixture is consistency of mashed potatoes.
Add chicken and remove from heat.
Using disher or small scoop, remove balls of chicken mixture.
Coat balls in bread crumbs.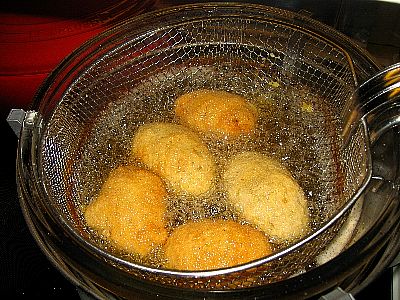 Heat oil in sauce pot over medium heat.
Deep fry chicken until coating is golden brown.
Remove croquettes and drain on rack.
Keep warm in oven until ready to serve.
Strawberries and Merlot sauce
One of my favorite sauces, and simplest is a dessert Merlot sauce. I have used this sauce in several different capacities. In this desert, we cored strawberries and filled them with the sauce and then covered them with chocolate. To up the wow factor, serve with ganche, or better yet two ganches. This was another case where Chris and Alex produced perfection. Chris's Knife work on the strawberries and Alex's with the Chocolate.
Ingredients
1 750 ml bottle Merlot (don't scrimp here - go ahead and spend $1.97 and buy
Oak Leaf from Walmart
, I do)
2 cups white sugar
2 pounds of fresh strawberries
1 bar dark chocolate
1 bag dark chocolate morsels
1 bag white chocolate morsels
1 half pint heavy whipping cream
Instructions
In a saucepot over medium heat, boil bottle of Merlot and sugar until reduced by 2/3. Stir frequently. Reduce heat if mixture starts to boil over.
When Sauce is reduced, remove from heat and allow to cool. Pour into squeeze bottle.
Core strawberries by removing tops and and removing removing part of center. Depending on serving tray, you may need to remove part of the the bottom of the strawberry so that it can stand on a plate.
Pour Merlot sauce into center of strawberry.
Grate dark chocolate over strawberry.
In double boiler, melt white chocolate morsels, add half of whipping cream until smooth. Place into serving vessel.
Repeat process with dark chocolate morsels.
Roast pork in Rosemary Peach glaze
This is another signature dish of ours. We have made this dish in one format or another for several events.
Ingredients
1 whole pork loin
1 22 ounce jar peach preserves
2 cups water
2 ounces fresh rosemary
salt and pepper to taste
2 tablespoons garlic powder
2 tablespoons onion powder
Instructions
In saucepan, combine peach preserves, water, rosemary, and black pepper.
Rub pork loin with garlic powder and onion powder. Pour peach sauce over pork and place in oven for 60 to 90 minutes.

Cheese and Fruit tray
It's cheese and fruit. That's your recipe. Here's your picture

Toasted Ravioli
Our final recipe again was a simple one. In this case, I used the stock from the chicken croquettes for boiling the the ravioli. Since this was guerrilla catering, there was no way for me to make the ravioli from scratch. If I would have had the time, I would have recommended a crab and cream cheese filling. Instead we used store brand cheese filled ravioli, but the were a hit.
As a personal preference, I do not serve this with tomato sauce. If I was to serve this with sauce I would use an Alfredo or creamy pesto sauce.
Ingredients
3 pounds frozen ravioli
1/4 cup olive oil
3 cloves garlic crushed
Parmesan cheese
Parsley
Instructions
Boil ravioli until they begin to float. Remove promptly.
Place oil into skillet over medium high heat.
Saute garlic and ravioli until ravioli is toasted.
Remove from pan, sprinkle with Parmesan and parsley.
Part 3: I got
2 turntables and a microphone
This was my first time DJing in 2 years, it was like riding a bike. A few years ago I DJed at a nightclub in addition to bouncing and it was a lot of fun. Unfortunately, I had no music. Enter Frank. He provided me with his party music, amp, and speakers. I downloaded
Virtual DJ,
ripped a couple of CDs, and brought a mic and stand.
Now I have to apologize to the bride and groom, I screwed up with some of the requests, namely
the the last dance, but I think everyone had fun. I did a couple of snarky things too, like playing the theme from Rocky when the Bride and Groom walked in. (I was going to Rick Roll them too - but that didn't work out- sigh). What I think was the most fun though were the group dances. I was told, "No Chicken Dance" "No YMCA" and "No Macarana"...
well...
I started with a
filk
favorite, "Time Warp" from Rocky Horror. (Hey Todd,
where were you?) Well everyone came running. Then we went into a couple of others even "Cha Cha Slide" and "Cotton Eyed Joe". So I risked it... Now, I hate the song... really... It's a strong word, "hate". and I hate the song, but I played it. I was prepared to kill it after 15 seconds and play something else, but Gracie ran to the dance floor and started dancing! How could I stop the song then? Sorry John - but here it is, the
Macarena
!

Part 4: The Afterm
ath
We returned to the scene the following morning to finish clean up. Along with John and Gracie were a group of dedicated hardworking Virginia Tech students.
I want to tell you - you kids ROCK!!!
Thank you very much for your hard work and and positive attitude with our mess. You guys really must love Gracie and John!
Additionally, Alex has been on this ride before. She knows what kind of crazy parents she has and what kind of friends we have, but Andrew couldn't have been prepared. Andrew, you rolled up your sleeves and worked your tail off. You were a pro in that kitchen. And that's a bad thing because I'll be dragging you along to future events.
Also, thank you Sharon and Chris (different Chris) for watching Lady. She was a little upset that we didn't provide you with donuts though. We'll remember that for next time. (Dog is getting spoiled rotten in her old age).
Part 5: Final Thoughts
Thank you for reading through this very long blog. We had a wonderful vacation this weekend and this was only part of it. I'll be sharing more of it over the rest of the week. If you are interested in having Phylis and I cater your event, please contact me directly for pricing and availability. Have a great week and a Happy New Year!
Peace, Love, and Hollandaise Sauce!